Esports *NEW*
Entry Requirements
At least 5 GCSEs at grade 4 or above with English and Maths at grade 4.
About This Course
Think you could take on Ninja in Fortnite, do you think you could compete with JJoNak in Overwatch or perhaps you want to build your own Esports team and take on the likes of Cloud9, then the BTEC in Esports is for you!
The BTEC Level 3 qualifications in Esports can lead to gaining a National Foundation Diploma or a National Diploma, equivalent to 1 ½, or 2 A Levels respectively depending on what depth you study the course in.
The Esports industry is rapidly growing with the market being valued at approximately $865 million in 2019, and is expected to expand to $1.79 billion dollars by 2022. The transferable skills required to be successful in the industry are numerous, including having good teamworking skills as well as a good insight into team strategy, but also entrepreneurship.
This qualification is aimed at students that want to progress to employment or higher education in the industry. You will gain an in depth insight on a variety of aspects of Esports, from strategy and analysis to player health and wellbeing, through to the marketing and development of a team.
Course Content & Assessment
Assessment will occur continually throughout the programme. You will have unit assignments to complete and will be assessed on your practical ability and application of theory. You will also have time-constrained assessments and written assignments as well as oral presentations, professional discussions and group work. Each individual unit and the full award are graded at Pass, Merit or Distinction.
Mandatory Units:
Introduction to Esports
Esports Skills, Strategies and Analysis
Enterprise and Entrepreneurship in the Esports Industry
Health, Wellbeing and Fitness for Esports Players
Optional Units may Include:
Live Streamed Broadcasting
Producing an Esports Brand
Video Production
Esports Coaching
Psychology for Esports Performance
Nutrition for Esports Performance
What could this course lead to?
Within Esports itself, there are numerous jobs:
Esports Player
Team Coach
Events Organiser
Shoutcaster and Presenter
Social Media Influencer
Video Production Editor
Photographer
Data Analyst
This qualification also attracts UCAS points, so on completion of this programme, you could apply for Higher Education or foundation degrees within Esports, Events Management, Media or Business and Entrepreneurship.
Alternatively, students will have gained a range of skills throughout the programme that are recognised by other employers and may wish to pursue immediate careers with employers or apprenticeship providers.
This course can also help give you a better understanding of the gaming industry - not just Esports - which could help ready you for a multitude of courses at University level all aimed at the gaming sector.
Extra Curricular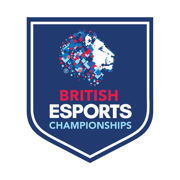 Alongside our brand new Esports course is the opportunity to join our new Esports team, the Ortu Ospreys. We compete in the official British Esports Championships which is a nationwide tournament of students representing their schools & colleges in Esports competitions on games such as Overwatch, League of Legends and Rocket League.
Our new Esports course has been fully kitted out with 20 new gaming laptops available to all our Esports team players. The Ospreys meet weekly for training with matches against other colleges each Wednesday.
This is an exciting opportunity to both study and participate in Esports and the first opportunity of its kind in this area.