Esports *NEW*
Entry Requirements
Grade 4 in English and Maths.

About This Course
This qualification is aimed at students that want to progress to employment or higher education in the industry. You will gain an in-depth insight on a variety of aspects of Esports, from strategy and analysis to player health and wellbeing, through to the marketing and development of a team.
As part of the course, those students studying for the qualification have the opportunity to be part of The Ortu Ospreys, the 6th form Esports team, and compete nationally in the British Esports Student Champs.
Course Content & Assessment
The Pearson BTEC Level 3 National Diploma in Esports is equivalent in size to two A Levels and comprises of 9 units of which 5 are mandatory. All units are internally assessed with no external assessments.
What could this course lead to?
As one of the fastest growing industries, there are numerous jobs opening up in the Esports sector, such as Esports player, team coach, events organiser or data analyst to name just a few.
This qualification also attracts UCAS points, so on completion of this programme, you could apply for Higher Education or foundation degrees within Esports, Events Management, Media or Business and Entrepreneurship.
Alternatively, students will have gained a range of skills throughout the programme that are recognised by other employers and may wish to pursue immediate careers with employers or apprenticeship providers.
Extra Curricular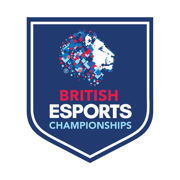 Alongside our brand new Esports course is the opportunity to join our new Esports team, the Ortu Ospreys. We compete in the official British Esports Championships which is a nationwide tournament of students representing their schools & colleges in Esports competitions on games such as Overwatch, League of Legends and Rocket League.
Our new Esports course has been fully kitted out with 20 new gaming laptops available to all our Esports team players. The Ospreys meet weekly for training with matches against other colleges each Wednesday.
This is an exciting opportunity to both study and participate in Esports and the first opportunity of its kind in this area.