Ortu Gable Hall Principal Congratulates Sixth Form Students on Excellent Results
A Level results release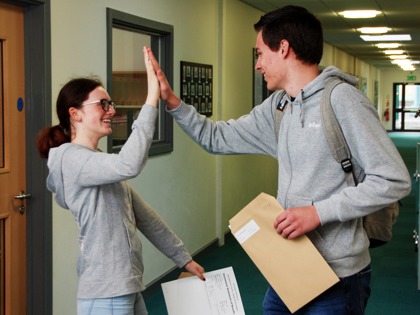 d today (Thursday 15th August) have confirmed Ortu Sixth Form continues to post a 100% student pass rate.
For the fourth year running, all students attending the College have passed at least 1 A Level exam and received an A* - E pass grade. Most have passed a combination of A Levels and Vocational subjects.
98% of all examinations sat in every subject were successful. In fact, out of 31 courses only two did not score a clean 100% pass rate.
The average Advanced Level grade remains a C, two grades above the Grade E pass point.
Level 3 Vocational and Technical outcomes were superb this year, The average Level 3 Vocational grade stands at an exemplary Distinction status, despite the introduction of examinations to Level 3 Vocational qualifications, which has made them tougher.
Individual A Level success stories include:-
Shahin H received A* A* and A in Further Maths, Maths and Physics.
Harry B gained A A B in Economics, Maths and Media.
Connor R achieved A A Distinction * in Biology, Chemistry and Music.
Caitlin T received a triple Distinction D*D*D* in Business Studies.
Laura W received triple distinction D*D* D in Health and Social Care.
Jade C, Megan H and Stephanie J all gained triple Distinction stars (D*D*D*) in Applied Science.
Mr Ceri Evans, Principal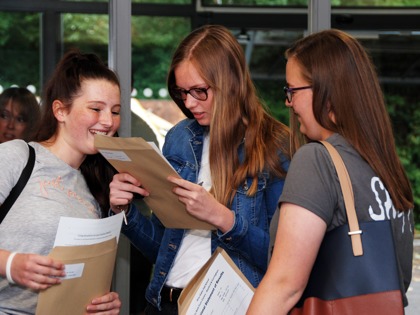 of Ortu Gable Hall, said: "Well done to all of our students. Their results are a testament to all of their hard work and the dedicated support of the Sixth Form team. This continues the progress seen by Ofsted which judged the Sixth Form as securely good or better in all areas."
Ms Sue Weston, Director of the Ortu Sixth Form Centre, said: "I am absolutely delighted for the young people of our Sixth Form College. They will now be able to go to the University, job or Apprenticeship of their choice, properly equipped for what lies ahead of them. The entire Sixth Form team wish them every success for the future.