Calling all former students... the Sixth Form has reached a milestone!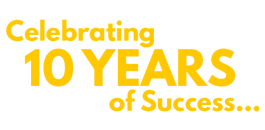 The academic year beginning September 2019 signifies 10 years since we opened our doors as the 'Stanford & Corringham Sixth Form Centre'. Our name may have changed slightly but the tailored, unique and caring approach to our students post-16 education has not.
To celebrate this momentus occasion we are asking former students for their first-hand accounts of the time they spent with us. We are keen to hear from all students and would love to know about all the feats you have gone on to achieve since graduating.
We will feature these students throughout the course of the academic year so please get in touch with us.
If you wish to be featured please complete this form and we will share your success story soon.