Ortu Sixth Form Centre students celebrate A Level results
Students at Ortu 6th Form Centre are celebrating some amazing A-Level results today. Despite the challenging year many students have had due to the pandemic, those at the 6th Form Centre have pushed through and are looking to further their education, begin apprenticeships and even study abroad.
Mr. Ceri Evans, headteacher, said: I am truly thrilled for all the students, the hard work they have put in and the grades they have achieved. I am saddened that some of our students' efforts will not be justly rewarded with their results, but the school will be following this up to ensure that Ortu 6th Form Centre students get the grades they fully deserve. Our intention is to ensure every student is able to secure their place at university or get an apprenticeship that they initially chose. Regardless, well done and congratulations to everybody."
Dr Sophina Asong, CEO of Ortu, is keen that all students take their next steps successfully. She said: "This year our students have prevailed under some of the most difficult circumstances ever seen. Throughout their course and continuing into lockdown, they have shown great determination and commitment to their studies."
Ms. Sue Weston, Director of the Ortu 6th Form Centre commented: "I am absolutely thrilled for the young people of our Ortu 6th Form Centre. I am so proud of all my students who have worked hard in such difficult circumstances and I wish them every success for the future."
Our Ortu 6th Form Centre is extremely proud of everyone's hard work during this year, and would like to highlight some individuals that have really excelled:
Some individua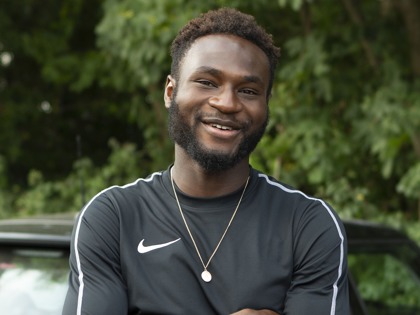 l highlights include Theo Adesina, 18, is number one in the UK under 20s in the long jump. He came 2nd in the World Championships in Croatia, with the Sixth Form College funding his trip. Theo is extremely happy with his results and would like to thank Mr. Christopher Wilson for helping him with his athletics and supporting him throughout his athletic career. Theo plans to go to university in America in January, but in the meantime will study in the UK at Brunel University.
Tom Pasquale, 18, studied the Arts at Ortu 6th Form Centre and is ve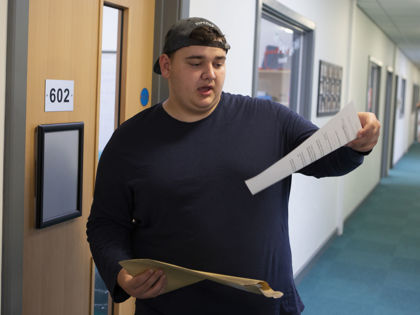 ry happy with the results he gained. He had a difficult time during his school life but has matured throughout his time in 6th Form and is ready to take on the world.
Tom said: "I wouldn't be here without all my teachers who have been so helpful and amazing. I never thought I'd make it through 6th Form and I'm lucky to have had Miss Latham there to support me. She's like a second mum and has been there the whole way."
The majority of the 6th form students have secured their places at university or apprenticeships notable amongst them are;
Zara Farcy, 18 from Fobbing studied Psychology and English Literature and will be attending Bristol University in September. She thanks the Ortu 6th Form Centre for giving her so much support during this time.
Emily Mitchell, 18, from Corringham will be going on to a higher degree and legal apprenticeship after getting her results in Law, Criminology and Psychology. She praised the Ortu 6th Form for their smaller classes, extra help and one-on-ones with teachers throughout the year.
Liam Berry, 18 from Stanford-Le-Hope would advise younger students joining the Ortu 6th Form Centre to work hard, believe in themselves to get to where they want. Liam studied Maths and Chemistry. He plans to go to university and start his own business.
Maya Price, 18 from Corringham studied Biology, Psychology and English Literature and plans to go to Loughborough University. She said: "The school has provided me to provide a more personal education for me. Smaller study groups and classes allowed me to get a more thorough understanding and friendly teachers made me never afraid to ask for help."
Ortu 6th Form Centre is part of the Ortu Federation LTD and works in close collaboration with Ortu Gable Hall School, Ortu Hassenbrook Academy and Ortu Corringham Primary School
The Trust Chair is Mr S. Nash and the Chief Executive is Dr S. Asong.