c2c Code of Conduct for Students
c2c is urging parents to ensure their children follow its Code of Conduct for travelling onboard trains now schools and colleges have reopened.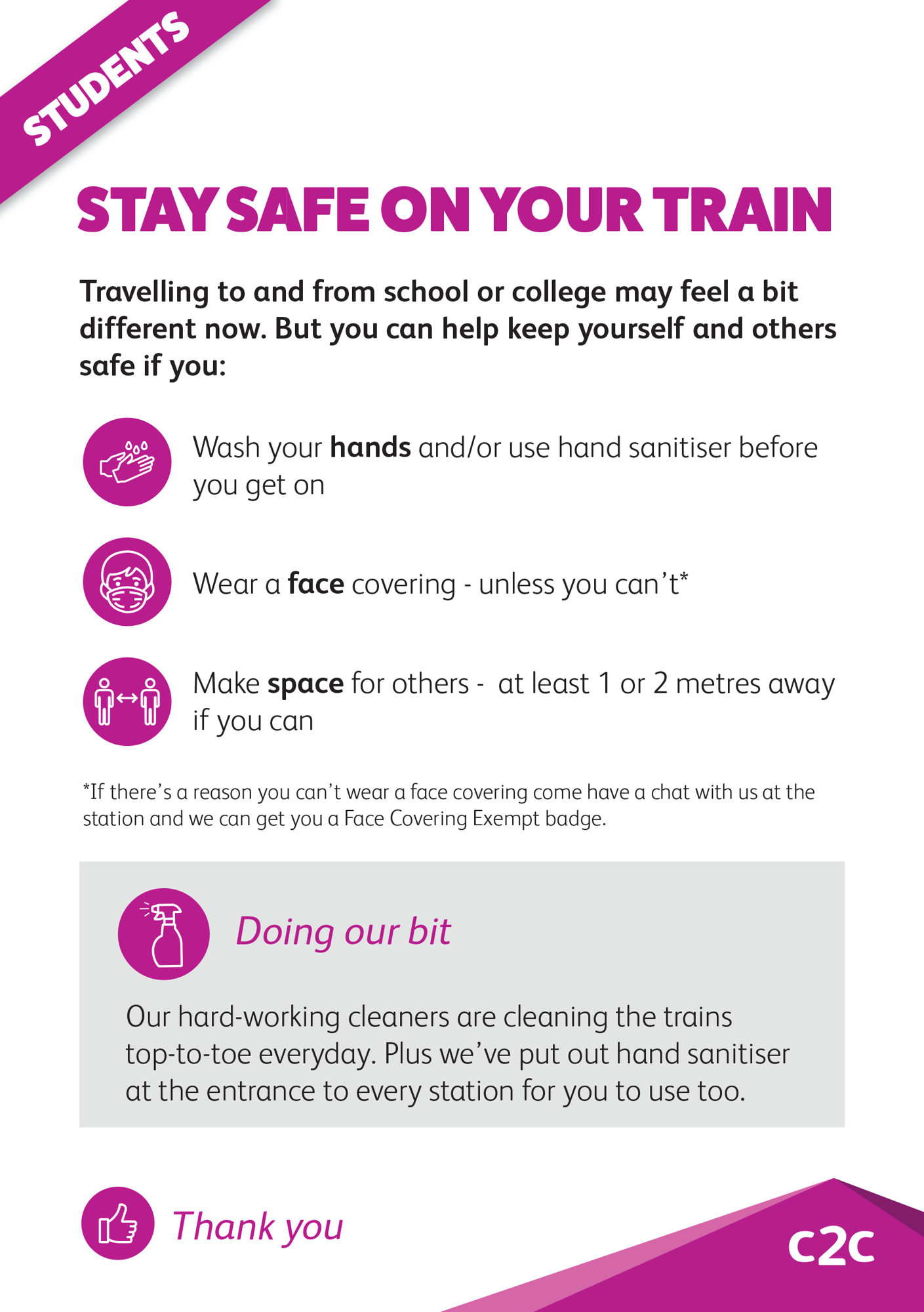 For full guidance please refer to c2c's website. We expect all students to follow current conduct guidelines set out by all local communities and businesses as they travel to and from school.